Located in the heart of the West End:
Selfstore London Ltd, Clipstone Mews Fitzrovia London W1W 5DJ
Hi, we're Self Store London and our mission is to give you back all the space you need.
Our state of the art storage facility is right in the heart of Fitzrovia, with plenty of access and storage units of all sizes for as long as you need them. We serve local businesses and can archive your paperwork, store your equipment or be that extra space for stock overflow.
WHAT DO YOU NEED TO STORE?
We have a huge range of stock storage spaces, options for racking and rails, and the ability to receive goods on your behalf. Use our handy size estimator, or call us on 0207 323 2126 for tips and advice on working out how much space you need. Don't worry if your unit size needs change, you can move to a smaller or larger unit (subject to availability).
Do you need to leave sooner or later than expected?
Just give us 2 weeks notice of your plans to move. Storing with us couldn't be easier.
HOW SECURE IS OUR FACILITY?
Our secure facility is monitored 24 hours a day, 7 days a week by CCTV cameras with a state-of-the-art alarm system, directly linked for rapid police response. Only you have unique keys and access to your chosen unit, and can access your unit as often as you like from 6am - 8pm, 7 days per week, 365 days a year.
Do you have parking?
We have free parking right outside the units and we have trollies located in the loading bay to help you move your belongings in. It's easy to nip in and out of your unit; our business clients particularly like our location and great access making it easy for regular visits.
We also have the Self Store London van and we can help you with transport if you need it.
Give us a call on 0207 323 2126 to find out more, or use our Live Chat.
STORAGE SOLUTIONS FOR EVERY INDUSTRY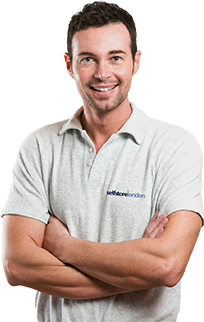 We're here to help
We can advise you on what's the best storage solution for your needs and your budget.