Located in the heart of the West End:
Selfstore London Ltd, Clipstone Mews Fitzrovia London W1W 5DJ
Payment & Booking
Payment can be made by cash, standing order, debit/credit card, or cheque. Payments are due weekly.
Call in to see us.

We're located at:
Clipstone Mews, Fitzrovia, London W1W 5DJ
Our opening hours are:
Mon – Fri 8am – 6pm
Sat 10am – 2pm
Closed public holidays
Storage units
Selfstore offers storage unit sizes from lockers up to 150 sq ft.
All our storage units are approximately 8 feet high, except for the lockers which are approximately 3'6" feet high.
Selfstore London offer a wide variety of storage units.
Lockers: about 3'6" feet high and 10 sq ft in floor area, ideal for storing small items for a few storage boxes.
All our other storage units: about 8 feet high and range in floor areas from 10 sq ft up to 150 sq ft.
Storage Restrictions
Yes, the following cannot be store in our units:
Un-authorised or illegal goods e.g: drugs
Hazardous materials including flammable liquids and explosives
Any living thing
Any item which could decompose such as food stuffs.
General Information
Security
Selfstore London has CCTV recording 24hrs per day, 7 days per week. The facility is alarmed and link to monitored police response.
The items you store with us must be insured, as they would be in your home or business.
We can provide insurance for your items which meets the requirements of the Self Storage Association UK. (£1 per £1000 replacement goods value per week). Please call for a quote. Alternatively, if your existing insurance policy covers your items within our storage facility then this is acceptable too. In this instance, you would need to bring your insurance policy documents with you when you take your unit.
Only you have keys to your unit. Sealed individual locks are purchased for £10 and used by yourself to lock your unit door. These locks and keys are unique to your unit.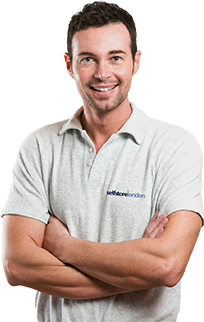 We're here to help
We can advise you on what's the best storage solution for your needs and your budget.