Located in the heart of the West End:
Selfstore London Ltd, Clipstone Mews Fitzrovia London W1W 5DJ
Self storage provides customers with the opportunity to store their items in a secure, and readily accessible place. The extra space that storage provides allows people to keep the things they care about, but don't need day-to-day in their home or workplace.
SELFSTORE LONDON ACCESS
Having easy access to items in storage means that customers use self storage for a wide variety of uses e.g: declutter their home, hold stock for their businesses, store seasonal sports equipment/bicycles, store archived business records, or for 'one-off' use to store furniture and boxes before moving into a new house. There are literally hundreds of uses for self storage. Here's a few pointers regarding packing, to make sure you keep those family heirlooms safe.
UNITS
All units/rooms are individual, available in a range of sizes, and accessible by the customer only. Each new customer uses a brand new lock and keys.
Security
Security is provied through 24/7 CCTV monitoring throughout the facility, and the building is alarmed with automated police response. Only our customers have access to storage facility using their personalised electronic key fob to enter the building.
Parking
Free parking is available on site.
Any questions please call us on: 0207 323 2126, email us on: fitzrovia@selfstore.london or come in meet us, and take a look at the storage spaces we have available.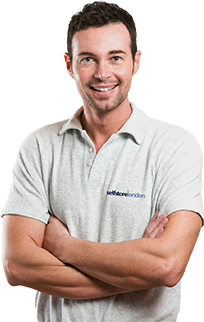 We're here to help
We can advise you on what's the best storage solution for your needs and your budget.